Developing a Success Mindset
Are YOU Tired of watching everyone else succeed while YOU fail?


Your Mindset May Be Keeping You from Achieving Your Dreams.
"To Attract better, you need to become better. You can't think the same things and expect change.
Transform your mindset, upgrade your habbits, Think Positive."
Simply enter your name, email address below to instantly receive your FREE guide right away.

Have you ever wondered why success comes so naturally to some while others struggle every step of the way? I'll tell you, it's not because the highly successful people have a higher IQ, more wealth or more support. It's because they have the right mindset
That's right. If you were to study successful people, you'd find the one thing they have in common is a growth mindset. It's what sets them apart from the rest.
The good news is people aren't born with this growth mindset, they develop it through practice… and you can too!
Sign up now to receive your guide on how to develop a success mindset and start reaching living dreams.
Download this Free Guide Now:
Developing a Success Mindset to Boost Your Career and Business
If you are ready to start reaching your goals instead of just dreaming about them, then get signed up right now.
Just enter your first name and email address above to get your guide. It's absolutely free.
Here's to Your Success,
Joe Jepsen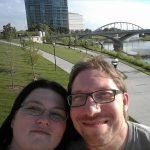 Your privacy is protected and your email address will only be used by Joe Jepsen
to communicate with you about Success Mindset related subjects.
You can cancel your subscription at any time.